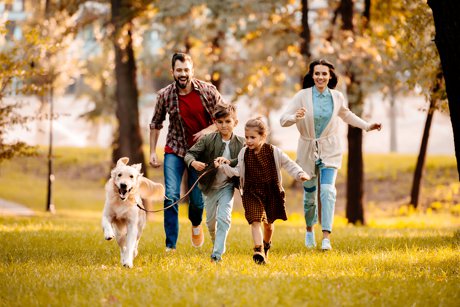 There's plenty of places to play on Annapolis property. A favorite of many living in the region is Quiet Waters Park. Located between South River and Harness Creek, beautiful open spaces combine for over three hundred acres of recreational bliss. As the seasons change so does the feel of the park. Miles of hiking and biking trails weave throughout the landscape calling to outdoor enthusiasts regardless of the weather. No matter the time of year the park stays open from 7 a.m. to dusk each day except on Tuesdays when it is closed.
When days are warm it's time to explore the park on water. Boat rentals make that possible. Crafts glide on through waterways allowing folks to get a closer view of aquatic wildlife and critters living along the shore. Children living in Annapolis get their crazy on at the playground. Here the laughter rings out and parents can't help but smile at the shrieks and giggles. Puppies love to play too, and tails are wagging in the off leash dog park. Annual summertime festivals bring neighbors and friends together in the spirit of camaraderie. There are often art shows as well in numerous galleries in the visitor's center.
Skaters Living in Annapolis Show Off on the Ice
As winter chills the air the skates come out of the closet, and the Quiet Waters Park ice rink opens. Bundled up skaters swirl and twirl on the ice to their heart's content. Public skate sessions last two hours allowing for plenty of time on the ice. Skates are available for rental and staff willingly provides sharpening to patron's skates who may need it. Lessons are offered for those not knowing how to skate or simply wanting to improve their skill.
The elegance of Mother Nature surrounding Quiet Waters Park calls to locally engaged couples. Three particular spots in the park set the scene for wonderful backgrounds including the James Lighthizer Gazebo. The Blue Heron Center provides the ideal setting for indoor events. Many use the attached patio and gardens for ceremonies on sunny days and return indoors for a reception.
Being outdoors refreshes and invigorates the mind and body. Spend some well deserved time in Quiet Waters Park.